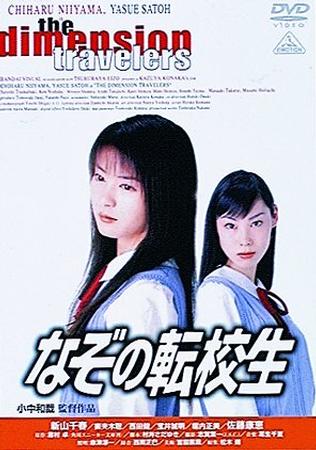 (
Continued
)
Mizutama:
But Hagio-san, if you had had the good fortune to have many SciFi friends, and had discussions like, "I read this and it was fun!", then don't you think that your "Oh boy, do I love SciFi!" feeling could have gotten sublimated or dissipated, and you ultimately might not have gone to the trouble of drawing SciFi manga?
Hagio:
Mmmm. I wonder. (laugh)
Mizutama:
Don't you agree? (laugh)
Sakai:
Wow, you are so pushy. (laugh) Didn't you have any SciFi friends?
Hagio:
No, I didn't. There were friends who would let me talk about it, but they wouldn't take any interest themselves. This was in middle school or high school. Conversations usually ended with "But that's a fabricated story after all."
Mizutama:
And if you tried to get them to read, they would turn it down insensitively like, "Space aliens are not really…[my thing]" (laugh)
Hagio:
Yes, yes! (laugh) Oh, I remember—when
Taku Mayumura
was serializing the novel "
The Mysterious Transfer Student
", I happened to be reading it in "
The 7th Grade Course
" or "
The 8th Grade Course
." I really enjoyed it a lot. Then much later, I read Mayumura-san's interview about why he chose that setting. He was told no space aliens, no future society, no anything. But they still wanted him to write a SciFi piece, so he decided on a parallel universe. I was impressed that even an author of that standing had to deal with such headaches.
(
Continues to Part III
)